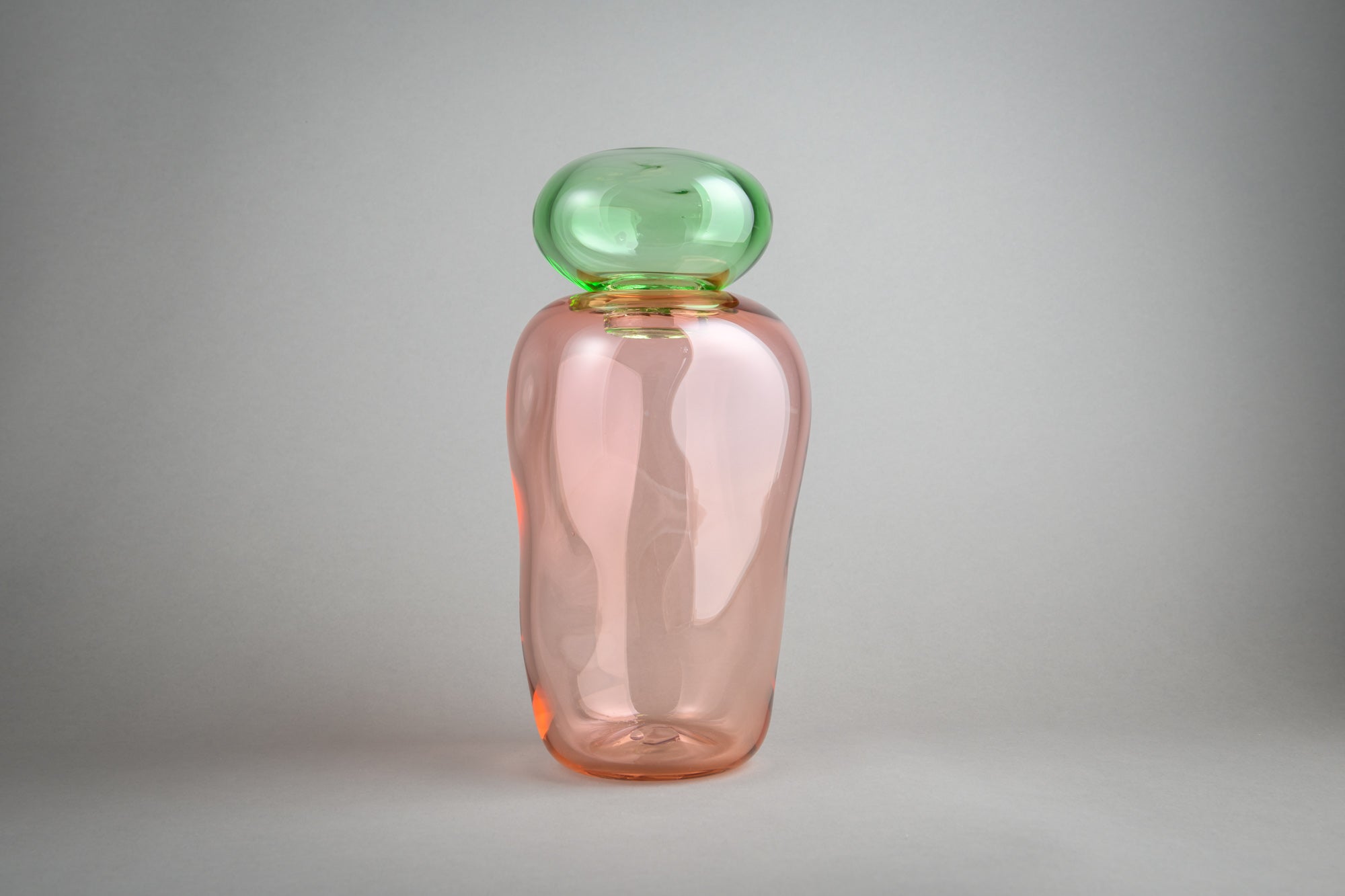 Bon Bon Mega
Apple Punch ~ Pink Punch
Helle Mardahl's Bon Bon Mega Vase is a fusion of sculptural elegance and functionality. Its tall, slender structure is gracefully topped with a colourful lid to complete the candy look. The Bon Bon Mega is the tallest piece in the Bon Bon Collection.
Please note that each product is handmade and unique, so the shape and color may differ slightly from the one pictured. Furthermore small magical  bubbles may appear.
Specifications
– 30 cm. high
– 15 cm. width
– 15 cm. length
Care guide
Helle Mardahl products are not dishwasher friendly. All products should be washed by hand in lukewarm water with a little detergent and wiped dry afterwards to avoid water stains.
Other candy treats to love;